Cisco T1 + T3 TelePresence
The optimal meeting experience
Cisco T1 and T3 are dedicated rooms, specially designed for TelePresence conferences. While T1 is suitable for 1-2 persons, T3 enables 6 people an immersive experience of being in the same room as the meeting participants in other similar rooms attending over video.
To achieve the optimum meeting experience, parametres such as similar backgrounds, perfect light setting, optimum camera position and distance, and many more have to be melted together to create a perfect sideshow room.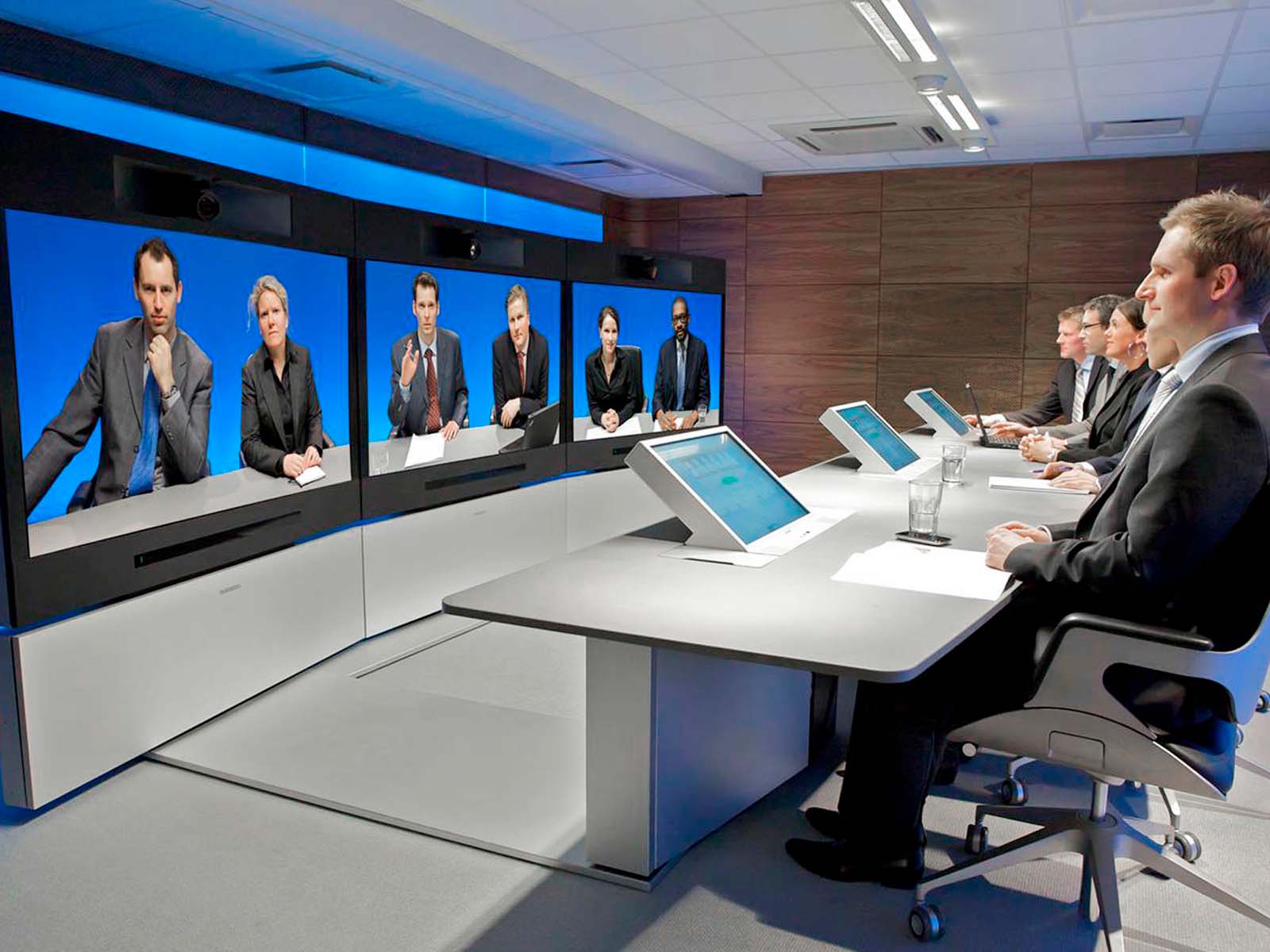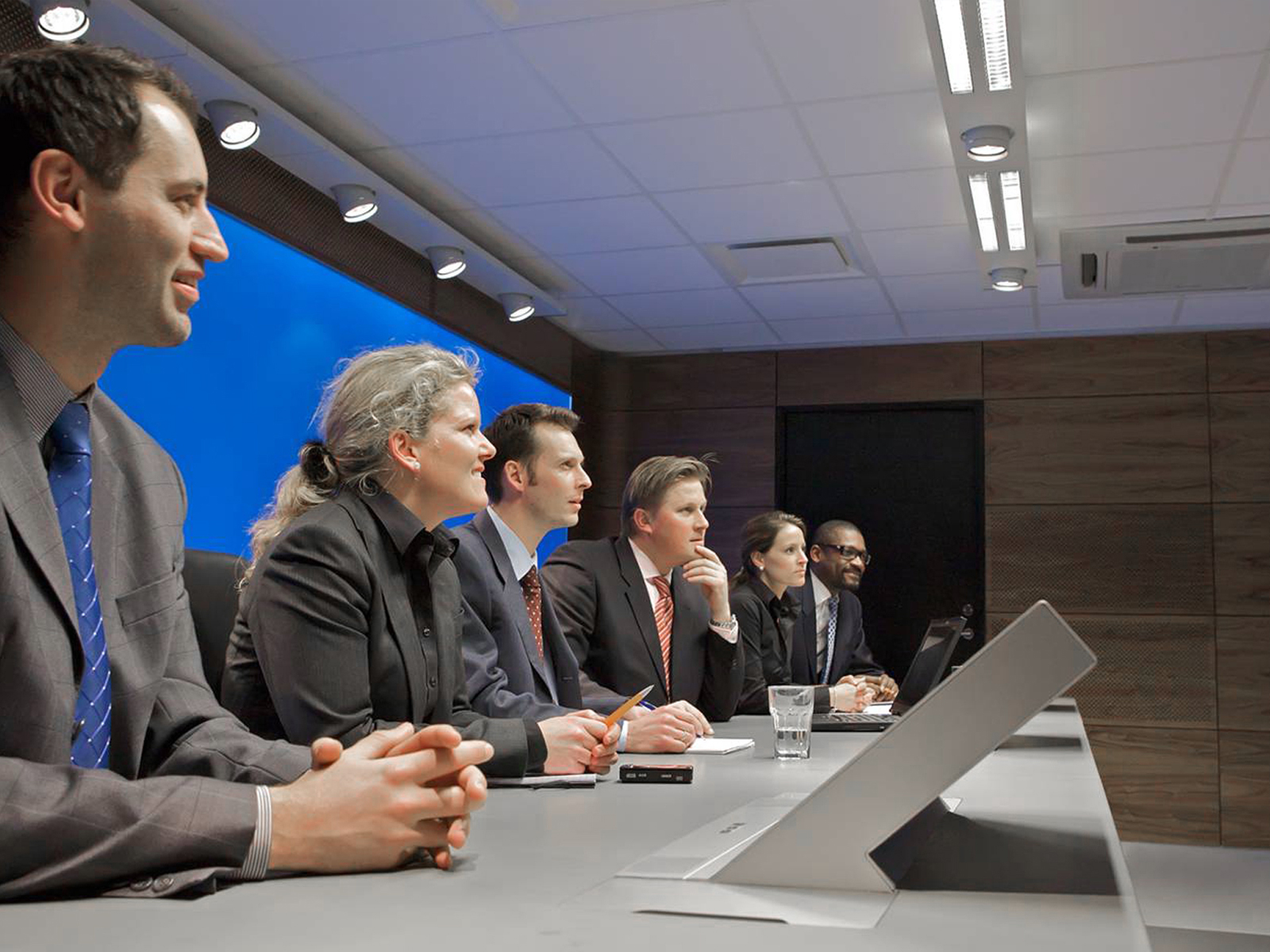 Sublime TelePresence experience to save air travel
T1 and 
T3
 are designed with the aim to create a symbiosis of technical innovation and a natural, human surrounding, which gives meeting participants the opportunity to achieve the optimal meeting situation. By offering sublime TelePresence experiences, many air travel hours can be saved.

To obtain the optimal meeting experience, an entire room has been designed, where all elements, surfaces, hardware, and software work together. Light setting, colors, and materials were chosen in order to obtain a comfortable atmosphere for the meeting participants, and in the same time display meeting participants on the screen as 3-dimensional and as natural as possible.
T1 and T3 are suitable for larger private companies, the public sector, as well as international organisations, where the highest quality of video meetings is of particular importance, and state-of-the-art technology is expected.