Teleconference system reflecting strong brand heritage
Design details like horizontal bars in the front, and sharp edges combined with rounded cuts are chosen with reference to the strong brand identity of Norwegian Tandberg.
Tandberg was founded in 1933 as high-end manufacturer of radios, later specialized in teleconferencing and telepresence systems. In 2010, Tandberg was acquired by global leader in the market, CISCO.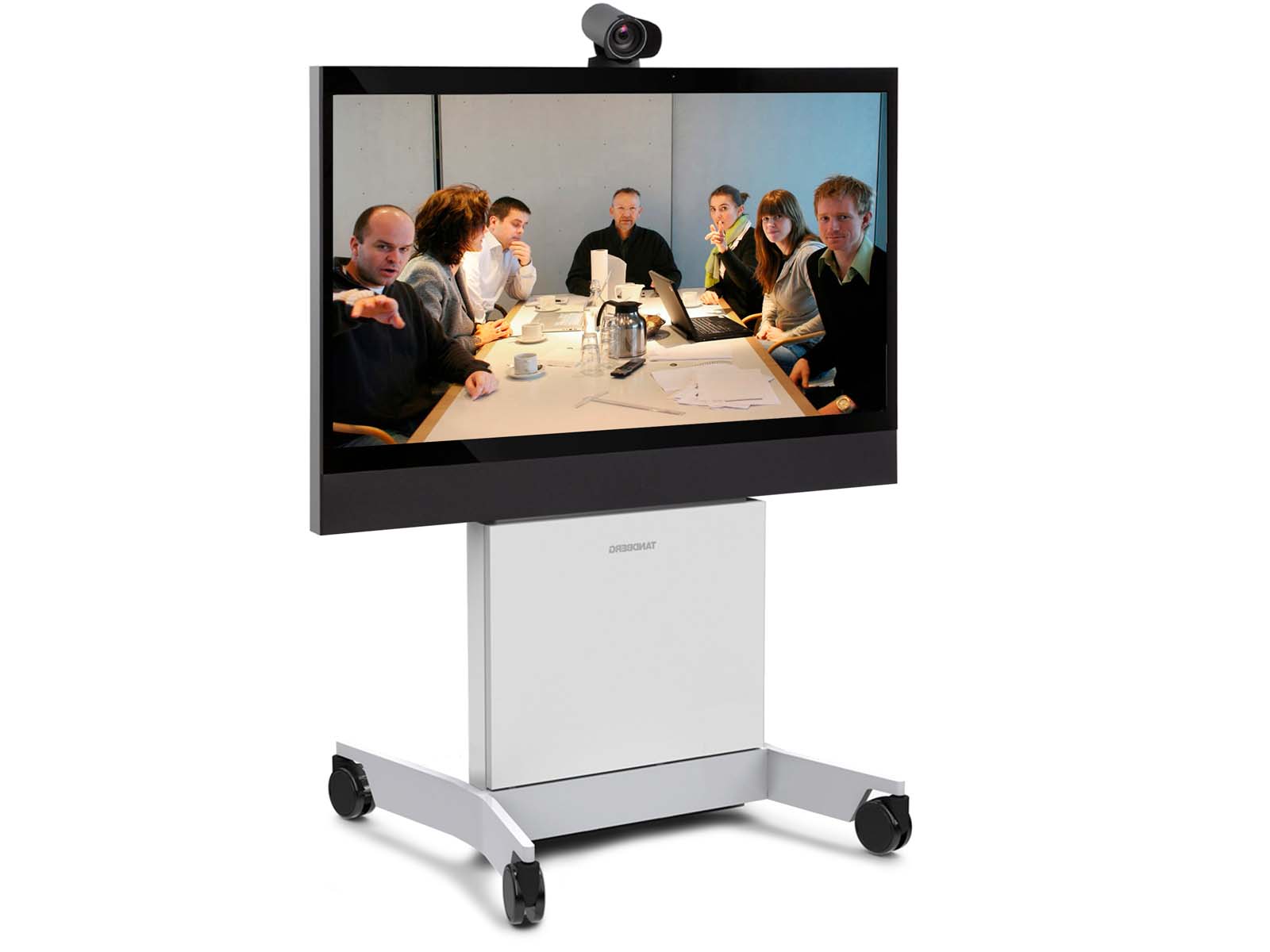 Aquarius is the result of a design pitch for a contemporary version of the outdated teleconferencing device T8000 for Tandberg in Norway.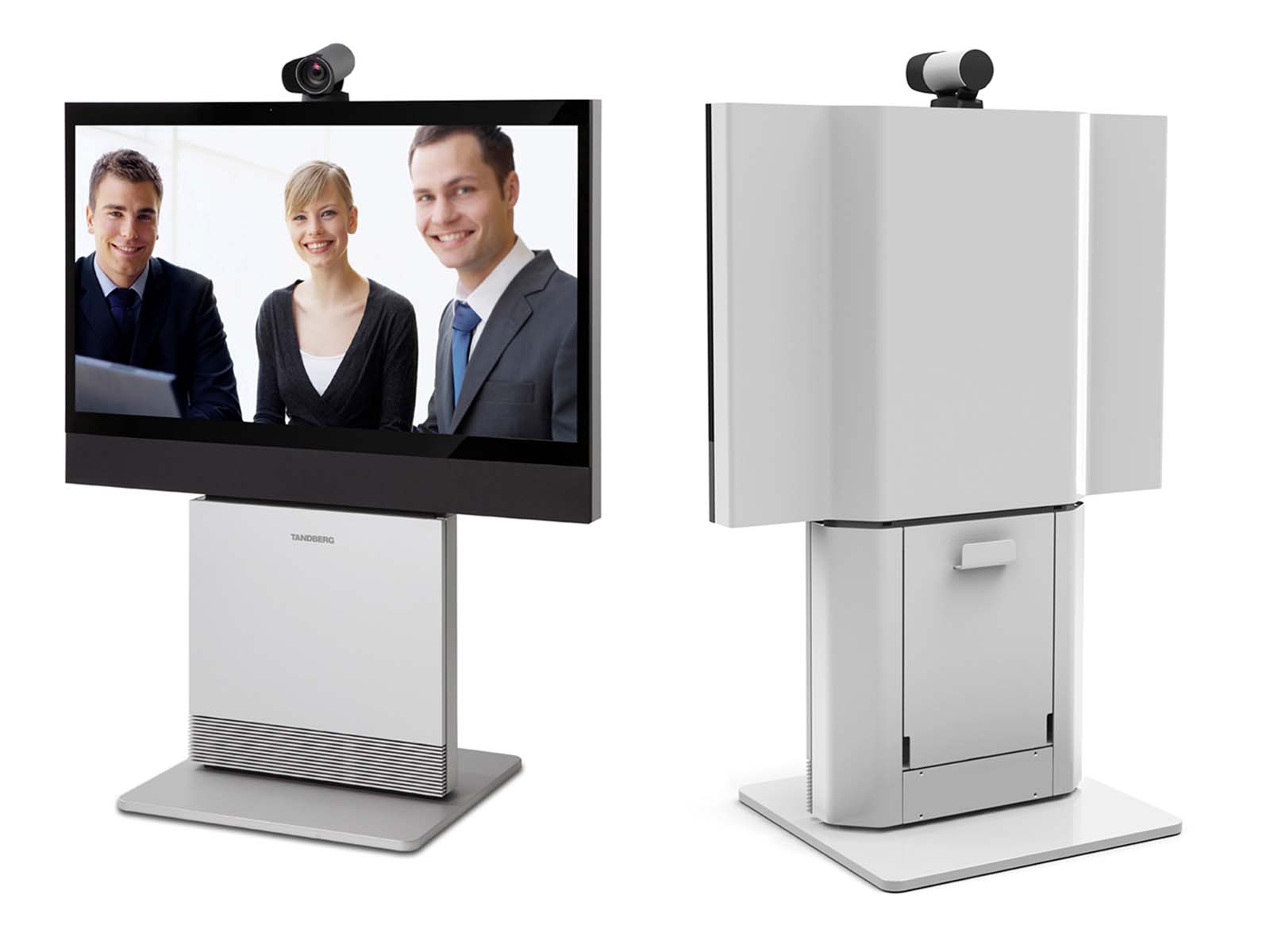 Flexible teleconferencing system
The successful proposal is a product family, designed for teleconferencing use in medium to large-size meeting rooms, board rooms or personal working areas/offices as well as dedicated meeting rooms.
With 42" and 52" monitors, both mobile and with a base plate, Aquarius is the ideal device for dynamic meetings between two people or larger groups of participants.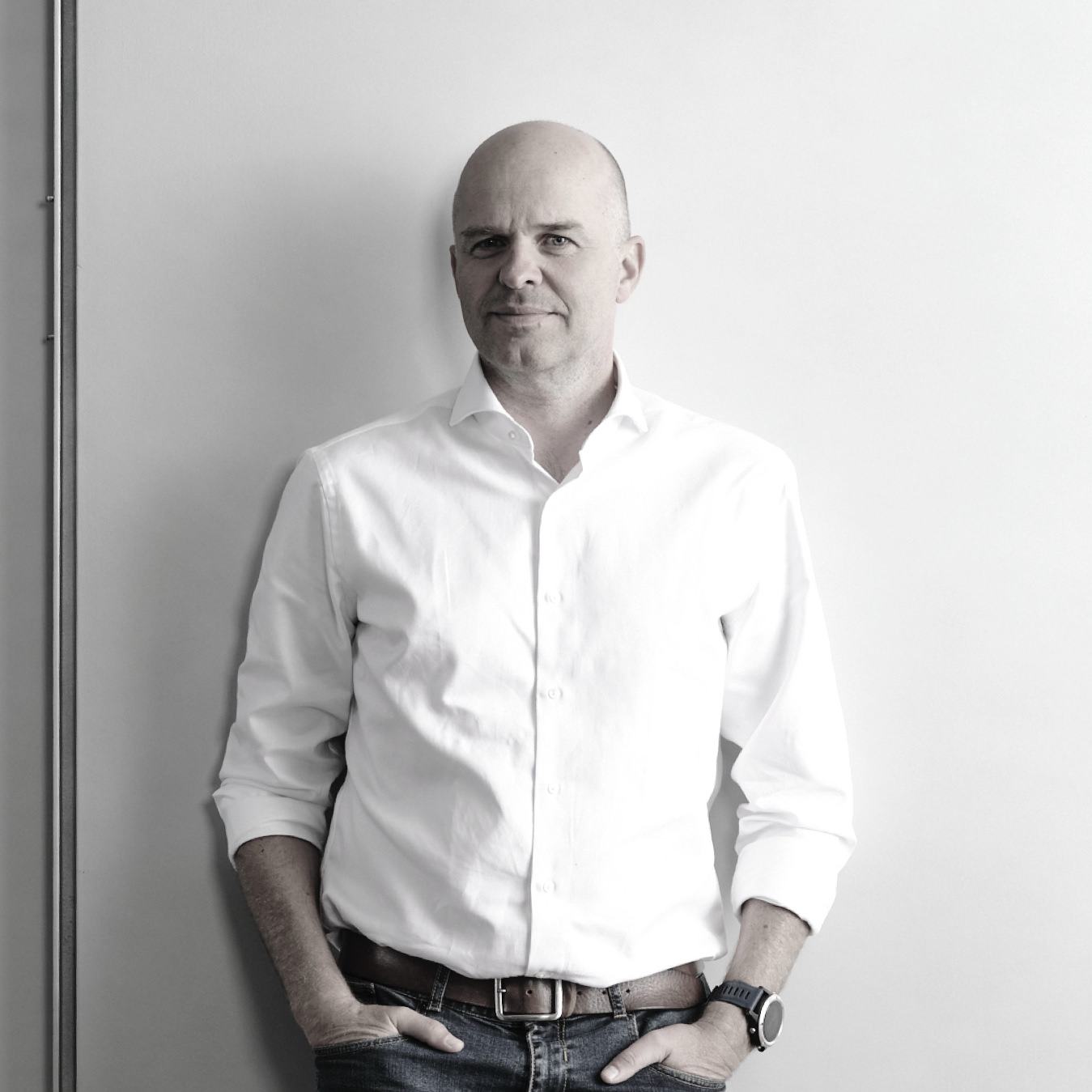 Reach out to Stig to learn more about
Holscher Design and how we can help you.