A. Petersen Roller Cabinet
Reminiscent of an old travel trunk
Originally, the purpose of this cabinet was as a flexible, informal room divider and storage space for kitchen and wardrobe, designed by Knud Holscher in the 1970s for his famous own house.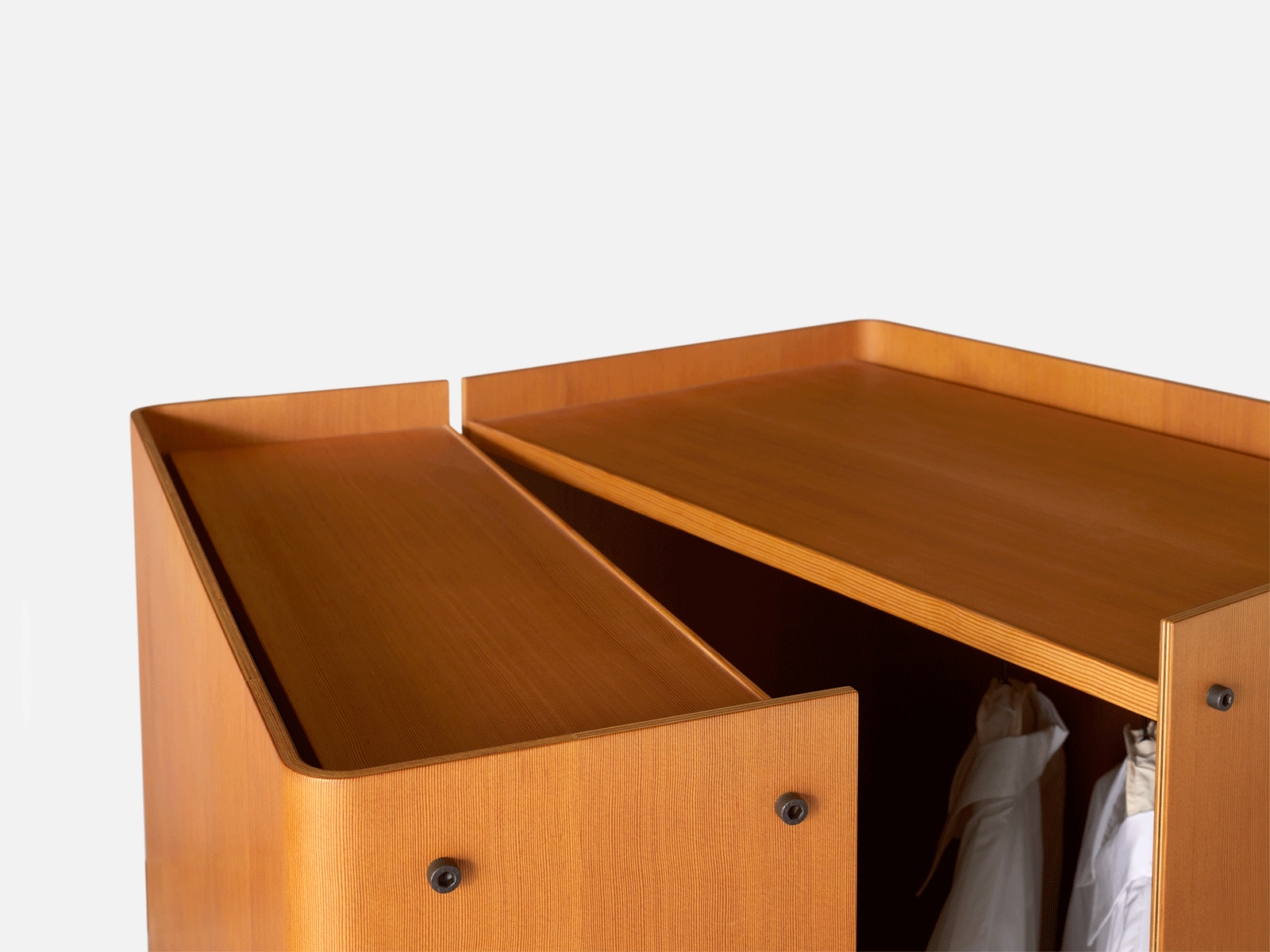 Reminiscent of an old travel trunk
The upright box on wheels is reminiscent of a vertical version of an old travel trunk.
Back in 2016, the concept of the cabinets was taken up again in a wooden and an acrylic version. The Roller Cabinet can be fitted with a hanger bar and shelves and is thus suited for many different purposes.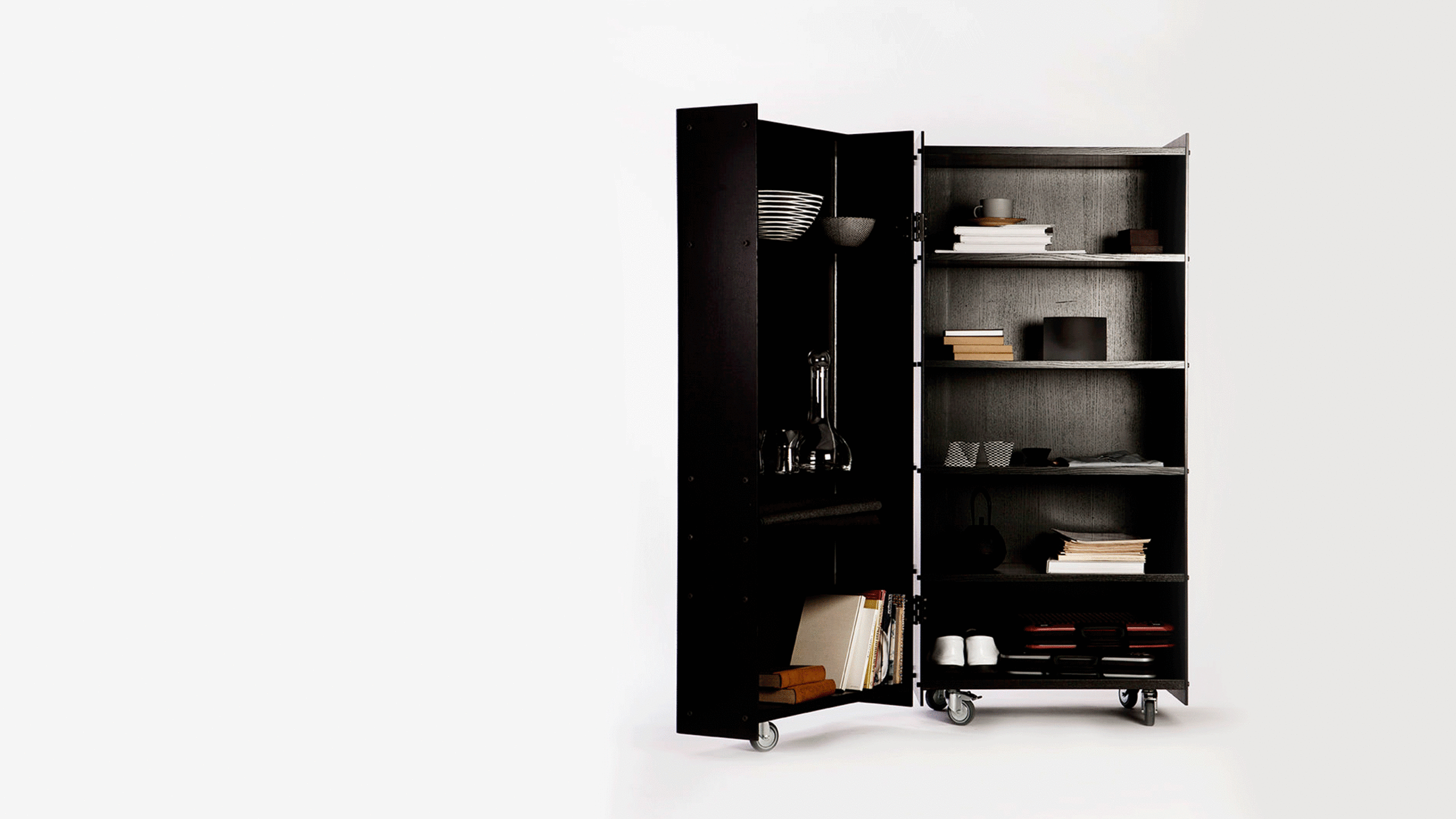 Roller Cabinet is manufactured in Oregon pine by A. Petersen in the carpentry in Copenhagen. The acrylic version is produced at the specialized Danish Plastsnedkeriet in Silkeborg.