AFA JCDecaux Aarhus Bus Shelter
Slim, yet robust urban design
In 1989, AFA JCDecaux began their business in Denmark with a concept targeted at Danish municipalities. Holscher Design won a design competition for the Copenhagen Bus Shelter – that was the beginning of a long-term collaboration with AFA JCDecaux.
Elegant, designed for longevity
The Aarhus Bus Shelter was Holscher Design's second project, realized in collaboration AFA JCDecaux. The aim was to develop a highly elegant and transparent urban structure that harmoniously blends in with and respects the exquisite architecture of Denmark's second largest city. At the same time, the urban elements were designed for longevity and suitable for the hard use in a harsh city environment.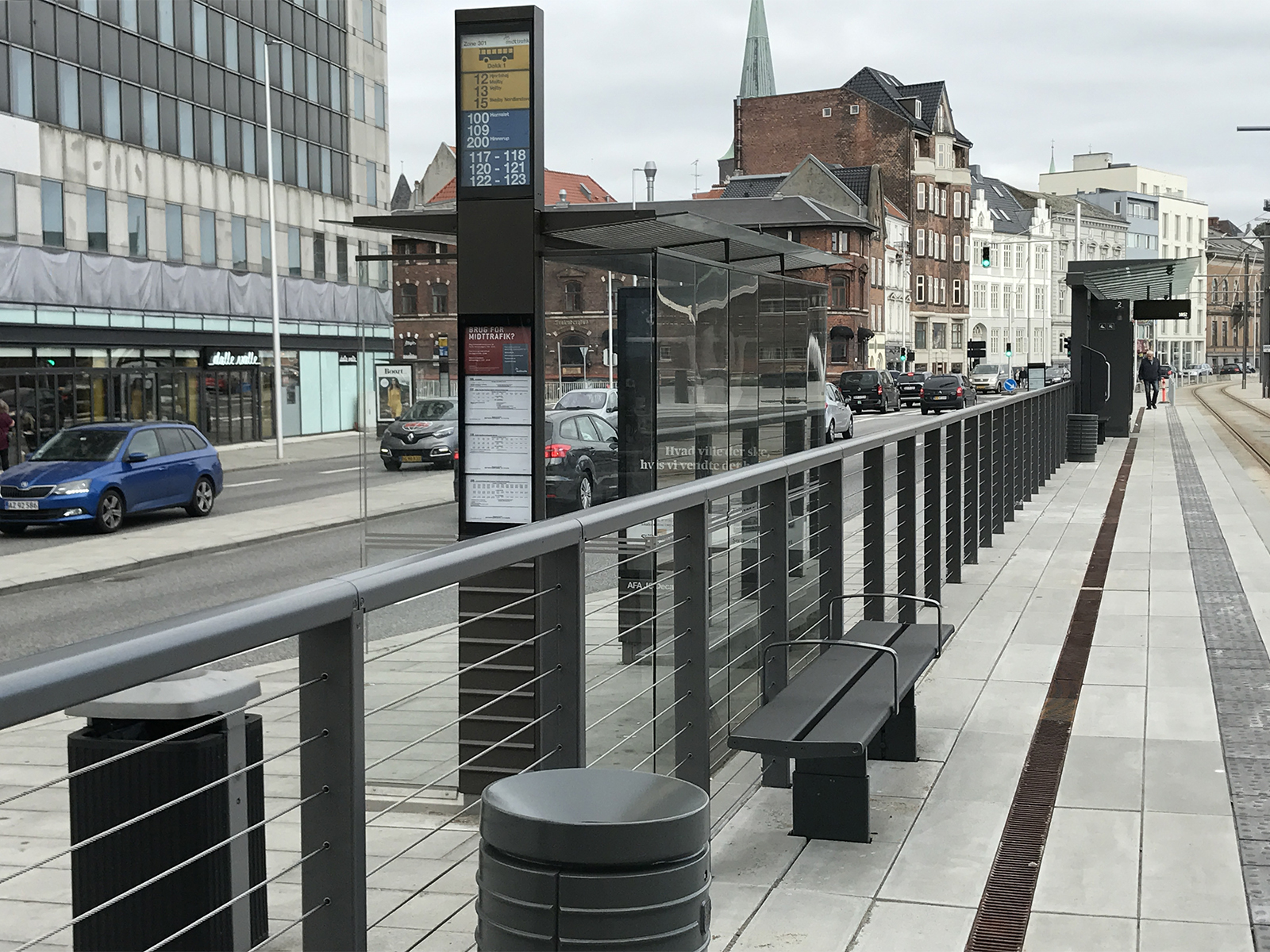 Steel, glass, and straight lines
Aarhus Bus Shelter is composed of only two materials: painted steel and glass. The horizontal ripples in the lower part of all elements – billboards, rubbish bins and info signs – ensure robustness towards daily wear. The straight lines of the shelter's slim profiles and the warm grey, metallic surface refer to the city's modernist buildings – Aarhus town hall by Arne Jacobsen or the famous Aarhus University campus by Kay Fisker.
A coherent design for public transportation in Aarhus
The restrained, yet highly recognizable design expression formed the basis for the shelter and platform design of the Aarhus' new lightrail, which began operating in 2017.