Patented system - long-lasting aesthetics
The unique d line handrail
John Small, Project Director, Sir Norman Foster & Partners, London
"What makes d line special compared to other products is the relationship between a broad range of products that are visually related. You have a high design and anonymity, yet d line somehow manages to retain its own identity."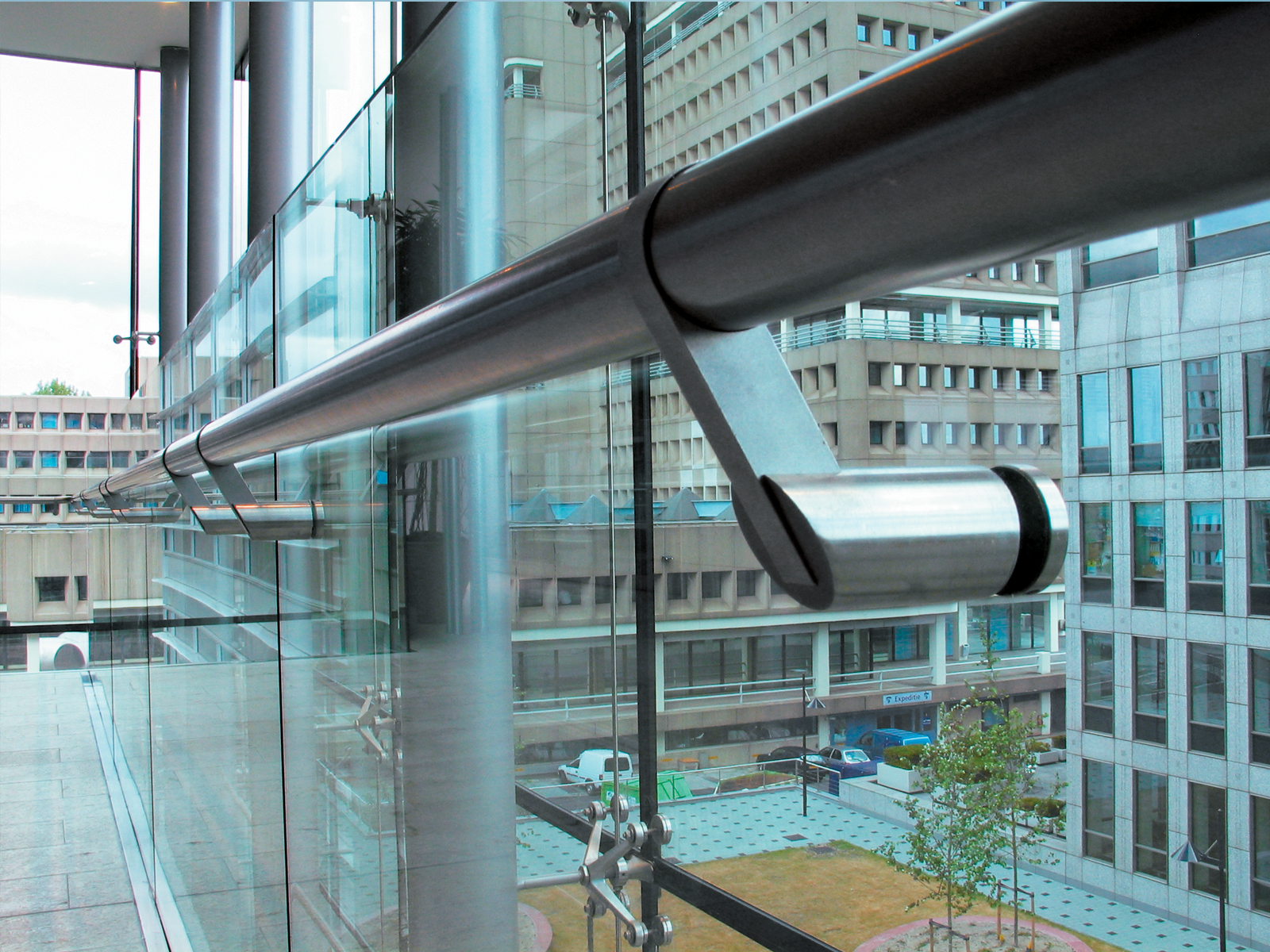 Unique modular components
d line's handrail system is uniquely constructed of a number of standard modular components. This means that on-site fabrication or welding is not required. The goal was to design a handrail system to accommodate the challenging constructions and structural variations of staircase geometries, without compromising the aesthetics of the design.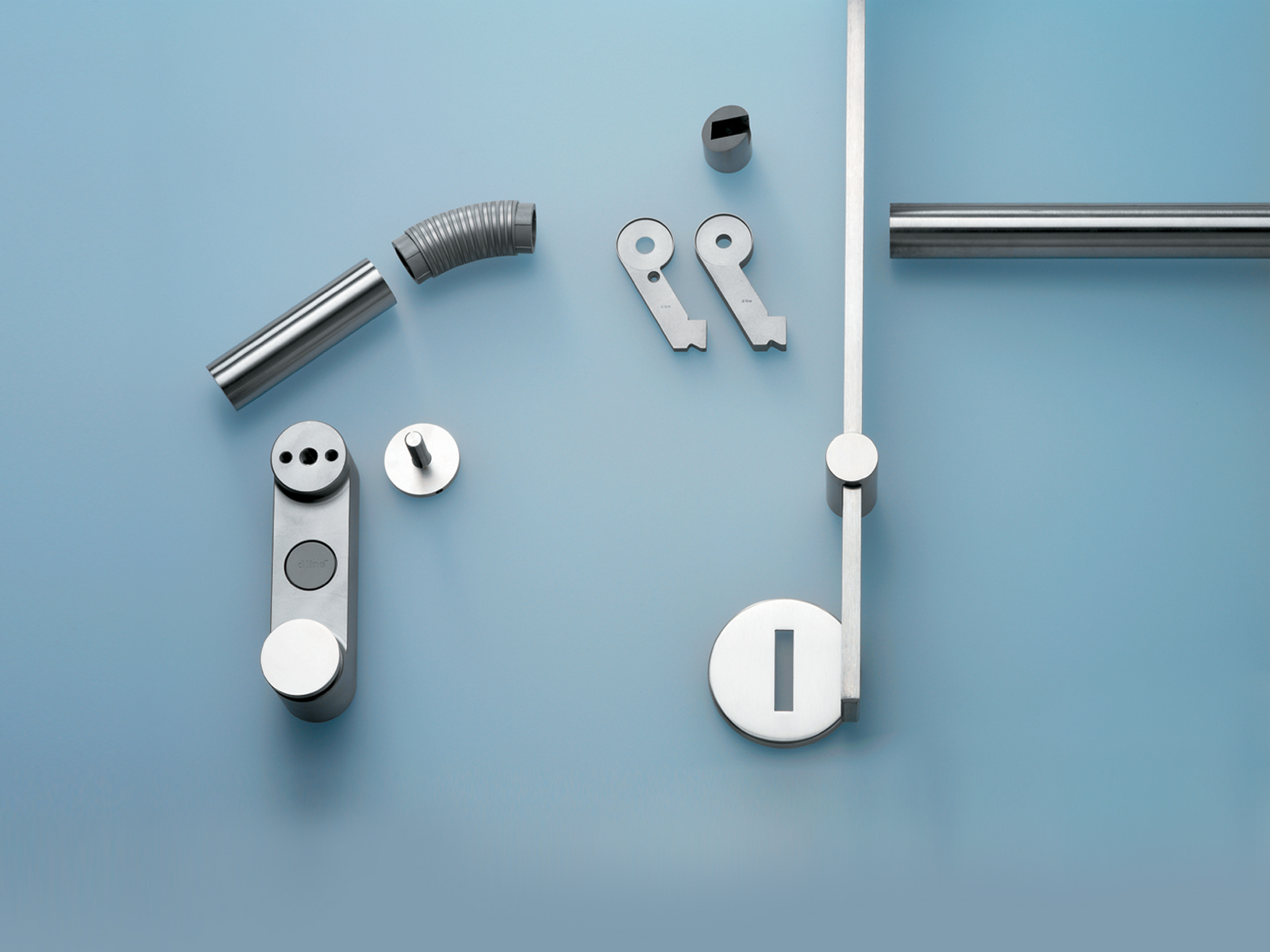 The key was the patented fixing-point, Omnibend which connects individually tapered disks, that can be added or subtracted to create virtually any angle. Nylon rings that can be added or removed, enabling all degrees of bend angles. This allows the balustrade to adjust to the various on-site conditions – however challenging they may be.
The strength of the system is further underlined by the approval from British Standard Institute.
Hans Christian Petersen, CEO, dLine
"We are not just talking about a close relationship between partners. Regarding design, it also includes the teamwork for the conceptual marketing. As a result, d line has a unique outstanding position within the building component trade."