The user-friendly, adaptable kitchen
Furniture look - adjustable functionality
The Omni Kitchen, developed for Danish furniture brand Sorø, differs from other kitchens on the market. Omni Kitchen has been developed with two ambitious goals in mind: a clean, furniture-like look when not in use, and full height adjustability.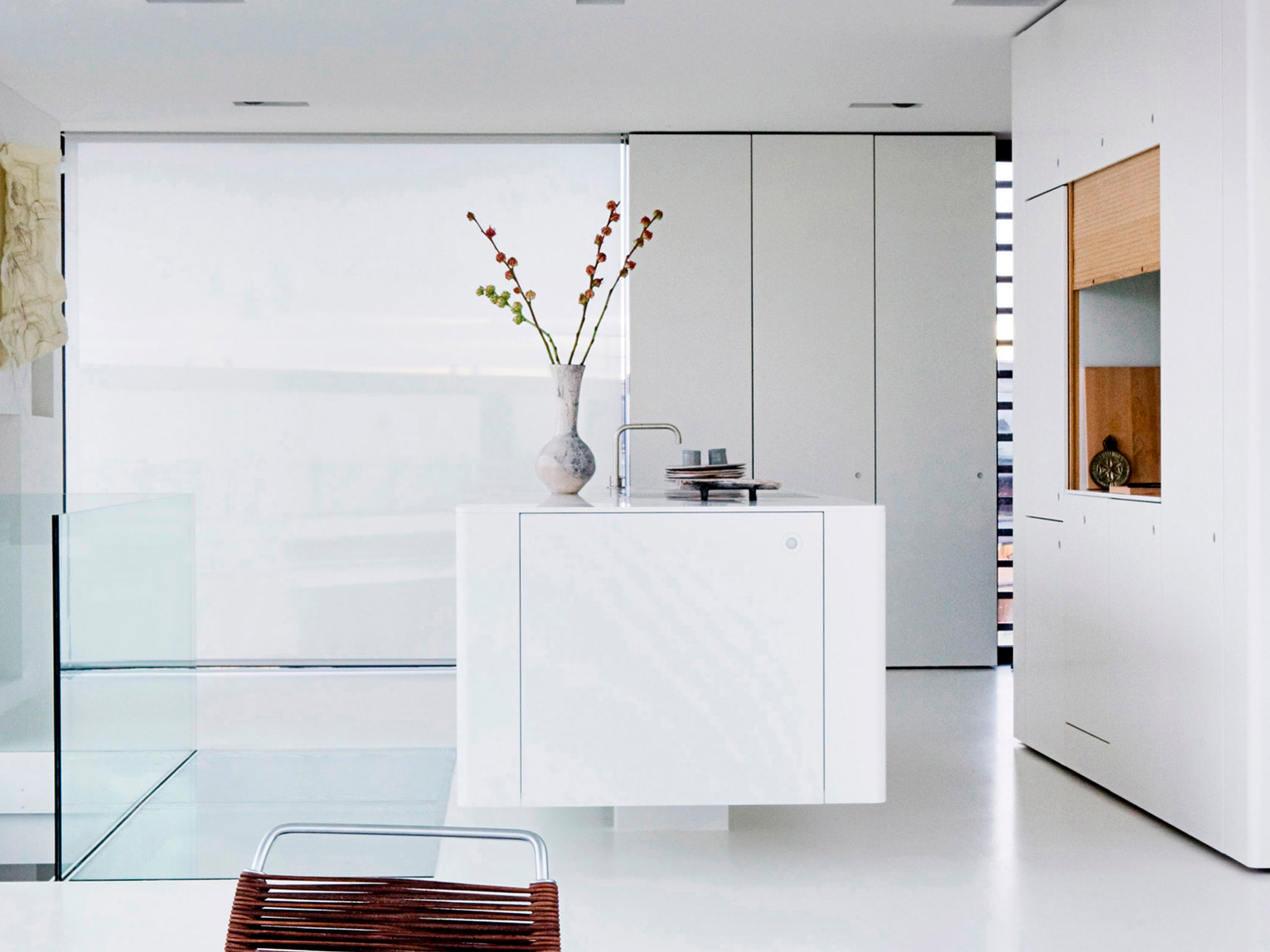 Individualize the work conditions
Within seconds, the tabletop including drawers and appliances can be adapted to the user's body height, thus providing optimum individual work conditions. This way, all family members get the best working position – even children will be able to participate in the cooking.
An integral part of the living room
Roller blinds allow to close the entire kitchen body when not in use, giving it a calm expression that fits well in many interiors, where the kitchen is part of the living room.